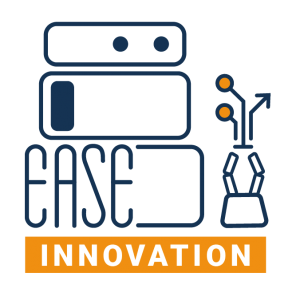 What is
EASE Innovation?
EASE conducts basic research in the disruptive and commercially very important technology fields of artificial intelligence and autonomous robotics. EASE Innovation makes this expertise available for businesses, governmental and non-governmental organizations, mostly in joint projects funded by the German government or the EU.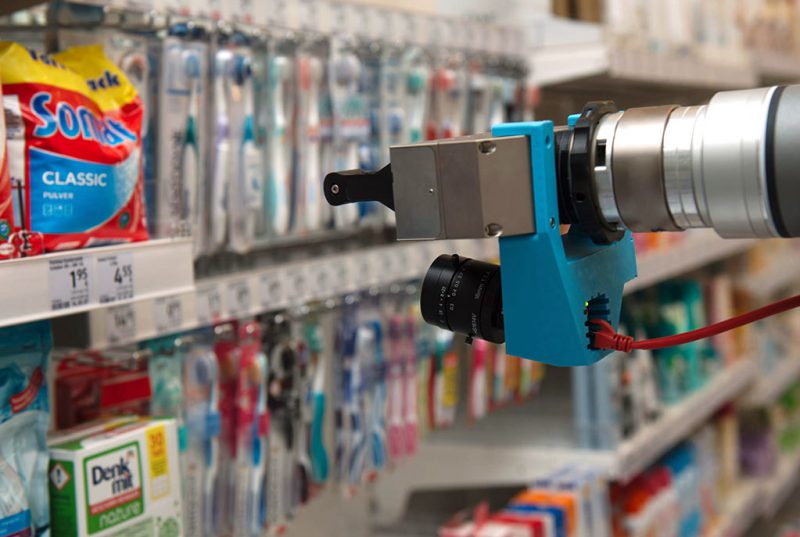 Innovation and Transfer Projects
EASE contributes to projects such as REFILLS (mobile robotic systems for supermarkets), RoPHa (assistance for elderly people), Knowledge4Retail (digital innovation platform for retail), TransAIR (collaboration between researchers in Germany and the United States), and Ubica Robotics GmbH.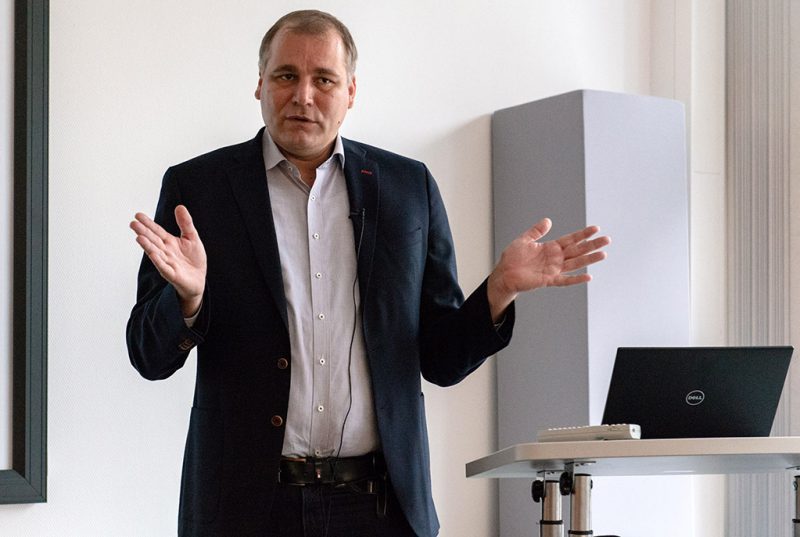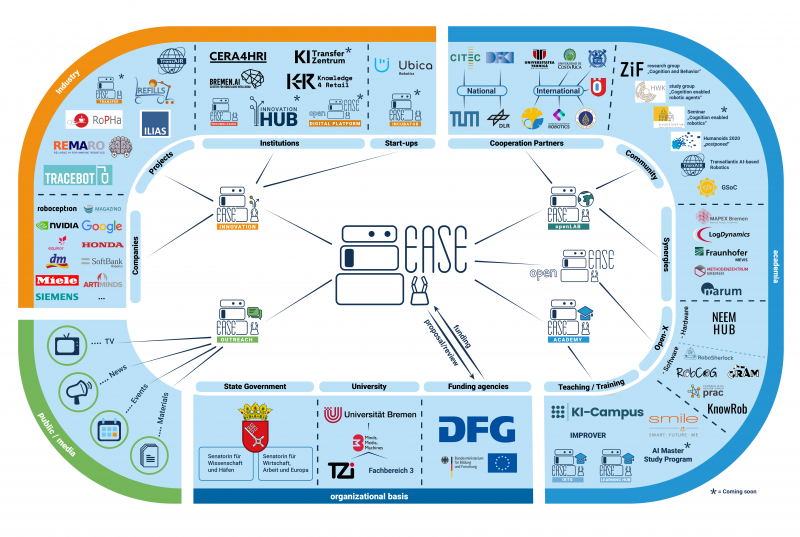 The EASE Ecosystem
Besides being an essential component of the long-term research strategy of the University of Bremen, EASE also has an immediate impact on the research and innovation landscape of the University. The EASE ecosystem shows the spectrum of research, innovation, teaching, and training activties that have been built around EASE.