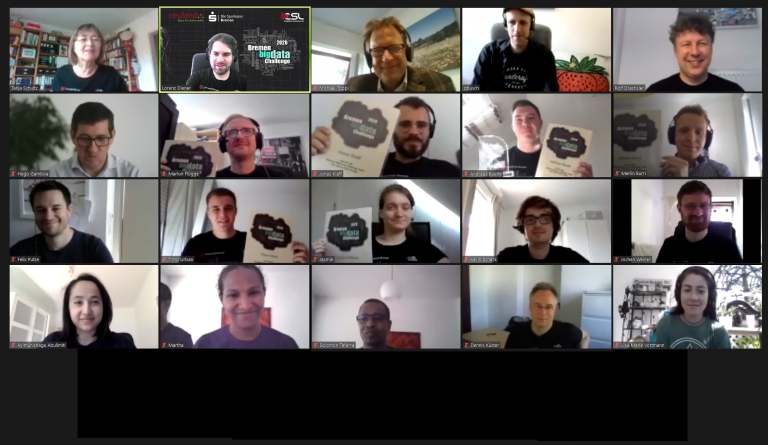 The BREMEN BIG DATA CHALLENGE 2020 is finished!
This years' challenge was  a little different than usual due to the coronavirus. The deadline was extended by 2 weeks to give all teams the opportunity to complete the task.
The CRC EASE is proud supporter of the BBDC. This year's task was setting a table. Muscle activity and motion capture data were provided, and for the first time there was a real sequence modelling task to be solved.
The winners of the BBDC 2020 were announced and awarded by the head of the CSL, Prof. Tanja Schultz, in a virtual award ceremony.
To see the winner teams, please go to: bbdc.csl.uni-bremen.de/