Am Samstag, 29. Februar 2020, findet im Haus der Wissenschaft in Bremen die dritte smile Expo statt. Schülerinnen stellen smarte Dinge vor, die sie in den vergangenen 3 Jahren in Informatik-Workshops entwickelt haben. Von 12:30 Uhr an werden die Ergebnisse präsentiert. Der Eintritt ist frei.
The EASE Fall School is the possibility to get into the exciting field of cognition-enabled everyday activity robotics. Talk with experts and gain an insight into Everyday Activity Science and Engineering.
ACHTUNG! ES SIND NOCH PLÄTZE FREI! Einen smarten Roboter, der uns bei den Alltagsdingen hilft – wer wünscht sich den nicht? In unserem Workshop in den Sommerferien kannst du mit viel Spaß kreativ werden, deinen eigenen Roboter entwerfen, ihn programmieren und ihm spielerisch Dinge beibringen. Vorkenntnisse sind nicht erforderlich. Dieser Workshop wird in Kooperation mit […]
Two-day workshop for PhD students offered by the University's Equal Opportunity and Anti- Discrimination Unit. Date: 28.-29.05.2019. Places are limited. Contact: Anna-Lena Vallentin, Referat 04. Trainer: Dr. Saskia Schottelius Projects: CRC EASE, GRK Models of Gravity, GRK MIMENIMA, MAPEX, MARUM
Dr. rer. nat. Daniel Nyga from the Institute for Artificial Intelligence will be an invited expert at a film screening event of Isa Willinger's documentary 'Hi AI', tomorrow, April 11th, 20:00 at the City 46 cinema.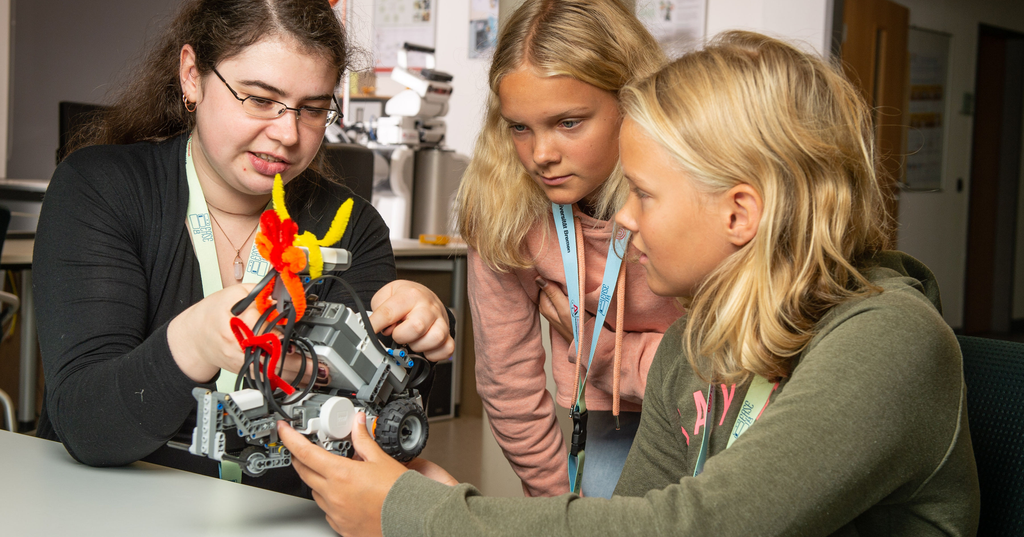 WORKSHOP AUSGEBUCHT Unser Workshop ist bereits ausgebucht! In Zukunft werden wir hier weitere Angebote anbieten, für dieses Mal ist leider kein Platz mehr frei. EASE Workshop "Was macht Roboter smart?" für Schülerinnen und Schüler der 5. und 6. Klassenstufen in den Osterferien 11. April 2019 @ 8:30 – 12. April 2019 @ 13:30 "Was macht […]
On Sunday, 10.03.2019 the Schauburg Cinema in Bremen will have a special screening of the film "Hi, AI" at 12:00. The IAI and EASE appear in the documentary. Students from Bremen University will get 2 tickets for the price of 1 (show your student ID)
Vortrag von Dr. Daniel Nyga, Vortrag zur Ausstellung EINFACH WISSENSWERT 2019: Robotik & KI Im Rahmen der Vortragsreihe WISSEN UM 11, im Haus der Wissenschaft, Sandstraße 4/5, 28195 Bremen Samstag, 9.03.19, 11:00h "Denn sie wissen, was sie tun – wie Roboter lernen" Vortrag von Dr. Daniel Nyga www.einfach-wissenswert.de
Am Donnerstag, 28. Februar 2019, ist die Bremer KI-Community im Rahmen des 3. Cluster-Treffens von BREMEN.AI bei uns zu Gast. Hierfür öffnen wir unsere Forschungslabore und bieten Einblicke in unsere spannende Forschung. Im Cluster BREMEN.AI vernetzen sich Unternehmen, Hochschulen, Forschungseinrichtungen und weitere Akteure aus der Bremer KI-Community, um Kooperationen aufzubauen und Bremen als einen der […]